Thursday, April 6, 2017 at 5:00pm to 7:00pm
CORPORATE VALUES, CUSTOMER ENGAGEMENT, AND SALES STRATEGIES FOR THE 21ST CENTURY
Join the Lundquist College of Business for a special opportunity to learn and interact with iconic leaders in state-of-the-art sales and customer acquisition and engagement strategies.
Agenda
5:00-5:50 p.m.
Video: "The Art of Sales"
Presentations:

Jordan Papé, CEO, Papé Group
David Higdon, Vice President, Strategic Communications, NASCAR
Scott Kerslake, founder and past CEO of Athleta and current CEO of prAna Living
5:50-6:00 p.m.
6:00-7:00 p.m.
Interactive Q&A Session with audience, led by moderator Michael Crooke, UO Professor of Practice and former CEO of Patagonia

SALES: THE KEYSTONE OF ALL GREAT ORGANIZATIONS.
Topics
Leadership
Business strategy
Future trends
Business model disruption
Competitive advantage
The role of values in great organizations
Customer engagement
Customer acquisition

Speakers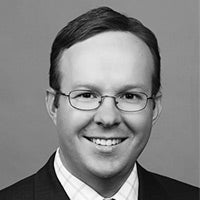 Jordan Papé, CEO, Papé Group
Papé is CEO of Papé Group, the West's premier provider of capital equipment needs to the construction, forestry, agriculture, warehousing, material handling, and trucking industries. Previously, Papé was president of Flightcraft, which was sold to Atlantic Aviation Services. A fourth generation, family-owned business, Papé Group is a network of seven companies with more than 85 locations in Oregon, Washington, California, Nevada, Idaho, Montana, and Alaska. Papé Group is one of the largest privately held companies based in Oregon.

David Higdon, Vice President, Strategic Communications, NASCAR
Higdon is vice president, strategic communications, at NASCAR, where he plays a key leadership role in the development of communications strategy and in overseeing and integrating communications initiatives across the company. He is also responsible for crisis communications, public affairs initiatives, and providing ongoing counsel to executive leadership across NASCAR's various departments. Higdon joined NASCAR in 2011 from the LPGA Tour, where he had overseen corporate communications; stakeholder and media relations; player promotion; and TV and digital media content. Prior to his stint at the LPGA Tour, he worked in open-wheel racing, professional tennis and basketball, and served in writing and editing roles for The New York Times, ESPN The Magazine, and other media outlets.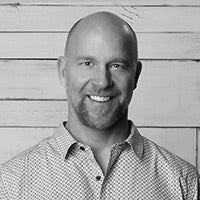 Scott Kerslake, founder and past CEO of Athleta and current CEO of prAna Living
Scott Kerslake is CEO of Prana Living, an active apparel company known for its sustainability efforts and values-based approach. Prana was the first U.S. apparel company to become Fair Trade Certified. Prior to Prana, Kerslake was president of Miraval Life in Balance, which has been consistently ranked as one of the world's top destination spas and resorts in the world by Travel + Leisure, SpaFinder and Condé Nast Traveler. Kerslake also founded and was chairman and CEO of Athleta Corporation, widely recognized as one of the premier brands in the women's sports and active markets. Kerslake is currently a board member of Spirit Rock Meditation Center and recently completed board terms at three organizations with broader social missions: The Stanford Center on Longevity, Insight Prison Project, and Outdoor Industry Association.

Moderator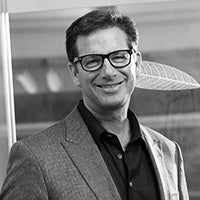 Michael Crooke, UO Professor of Practice and former CEO of Patagonia
A sustainable business maverick, Crooke advocates developing long-term business strategies that embed environmental and social considerations into a great product or service. In April 2012, the Ford Foundation named Crooke one of the 10 innovators changing our world and profiled him as part of an elite, forward-thinking group of leaders who are shaping new sustainable businesses and influencing positive transformation. Crooke grew up in Oregon and is a former Navy SEAL. He has served as the CEO or president of a number of companies, including Patagonia, Kelty, Pearl Izumi, and Revolution Living. In his role as the Avamere Professor of Practice at the Lundquist College of Business, Crooke serves as an advisor and mentor to student venture teams. In addition, he has created and teaches an advanced strategy course that integrates social and resource stewardship considerations with the traditional MBA disciplines of entrepreneurship, finance, and operations.

About Oregon Advanced Strategy and Leadership
The Advanced Strategy and Leadership specialization of the Oregon MBA brings together, in a cross-disciplinary way, the business domains of finance, sustainability, entrepreneurship, and sports business (the four distinct curricular tracks of the Oregon MBA) into a holistic framework. By taking courses in leadership and negotiation, as well as the Oregon Advanced Strategy course, MBA students in each curricular track gain exposure to the various disciples of business and undertake an integrative capstone that brings together concepts and strategies that resonate best with the c-suite and the boardroom, grooming the next generation of effective CEOs.

The specialization is the manifestation of intent of the Professor of Practice designation at the University of Oregon and demonstrates how such professors bring value to students and the institution. Michael Crooke, the University of Oregon's first Professor of Practice, is the founding director of the Advanced Strategy & Leadership specialization. Fall 2017 is the start date for this new offering.